Meet Dr. Yana Kofman: The Force Behind Pediatric Therapy & Yoga of Morris
Dr. Yana Kofman is not only a Licensed NJ Board Certified Physical Therapist but also a Certified Yoga Therapist, and Certified Hatha Yoga Teacher with an impressive 22 years of combined experience in treating all ages, from infants to adults. She is the founder and a clinical director of Pediatric Therapy & Yoga of Morris, also known as The Yoga Way Therapy Center, located in Morristown, NJ.
With a unique approach to therapy, Dr. Kofman's treatment sessions seamlessly blend physical therapy with yoga. She incorporates various therapeutic methods such as breathwork, positioning, alignment, nervous system regulation, myofascial release therapy, and biomechanics. She's dedicated to a whole-child and multi-system approach, guiding clients of all ages in developing optimal oxygenation and correct breathing techniques that aid in nervous system regulation and help in calming, relaxation, and stress reduction.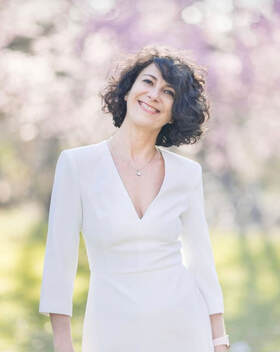 Dr. Yana Kofman, PT, C-IYAT, ERYT-200 Founder/Clinical Director - The Yoga Way Therapy Center
An Innovative Approach to Therapy
In 2008, Dr. Kofman conceptualized a practice where children could experience the benefits of yoga in a one-on-one setting with a physical therapist. Her goal was to create an environment where the child and their family could unwind and ease their nervous systems using a neuro-integrative approach. Fourteen years later, the center remains the only one of its kind that focuses solely on integrating yoga and therapies in the pediatric population.
The practice encompasses a broad array of services, including Physical and Occupational Therapy Evaluations and Treatments, Private Therapeutic Yoga Sessions, Consultations, an Intensive Program, and Children's Yoga Groups. It stands alone in the tri-state area as the only facility offering a combined Yoga and Physical/Occupational Therapy approach specifically for children with a variety of diagnoses and special needs.
What Makes The Yoga Way Therapy Center Unique
The practice consists of New Jersey Licensed Professionals and Certified Teachers. All therapists carry dual Yoga Therapy certifications and professional degrees in Physical Therapy and Occupational Therapy. They specialize in treating children with developmental disabilities, spinal deformities, orthopedic and acquired disorders, as well as various other special needs to optimize a child's functional potential.
What sets Dr. Kofman's practice apart is the center's unique approach and the team's dedication to continuous professional advancement. Their services have provided daily miracles for their clients, with each session being a unique blend of analysis, strategy, and the therapist's intuition.
Connecting with the Community
The center places great importance on nurturing relationships with clients and their families, as well as with local schools, teachers, parents, principals, and a variety of specialists including physicians. This approach has been instrumental in building a strong community around the center.
Overcoming Challenges and Future Aspirations
Despite the challenges of scaling and finding dually certified therapists, Dr. Kofman continues to grow her practice. She has overcome these challenges by conducting professional workshops annually, providing training and opportunities to meet potential employees. Looking forward, Dr. Kofman plans to develop international professional workshops, write a memoir, and create a comprehensive guide on combining and delivering Yoga Therapy in pediatrics.