With a deep-seated passion for art and a unique perspective on the world, Ihor L.Babii, known artistically as VarrIng, has been captivating audiences with his intelligent and conceptual fine art photography. Born in 1971 in Kyiv, Ukraine, VarrIng's journey into the art world began in 2012. Despite the challenges that come with living in a war-torn country, VarrIng continues to make significant contributions to world visual art.
VarrIng, an artistic pseudonym of Ihor L.Babii, is not just a Fine Art Photographer but also an art-manager. He has been committed to creating his own artistic fine art photo collections, presenting unique author's ideas, and showing them as new artistic fine art images. He also researches photo art as a scientist and has improved the museum standards of photography archiving. He developed his own catalog system for the presentation of creativity of fine art photographers. Most of his photography collections consist of a limited number of prints.
VarrIng's entry into the world of art was through photography. He was fascinated by the power of the medium to convey complex ideas and emotions. One of his most notable works is 'Contemplation of Black Square', a photo taken during a walk in Venice. The photograph showcases Venetian craftsmen transporting a group of masks from one workshop to another. The central part of the photo is unedited, capturing the raw essence of the scene.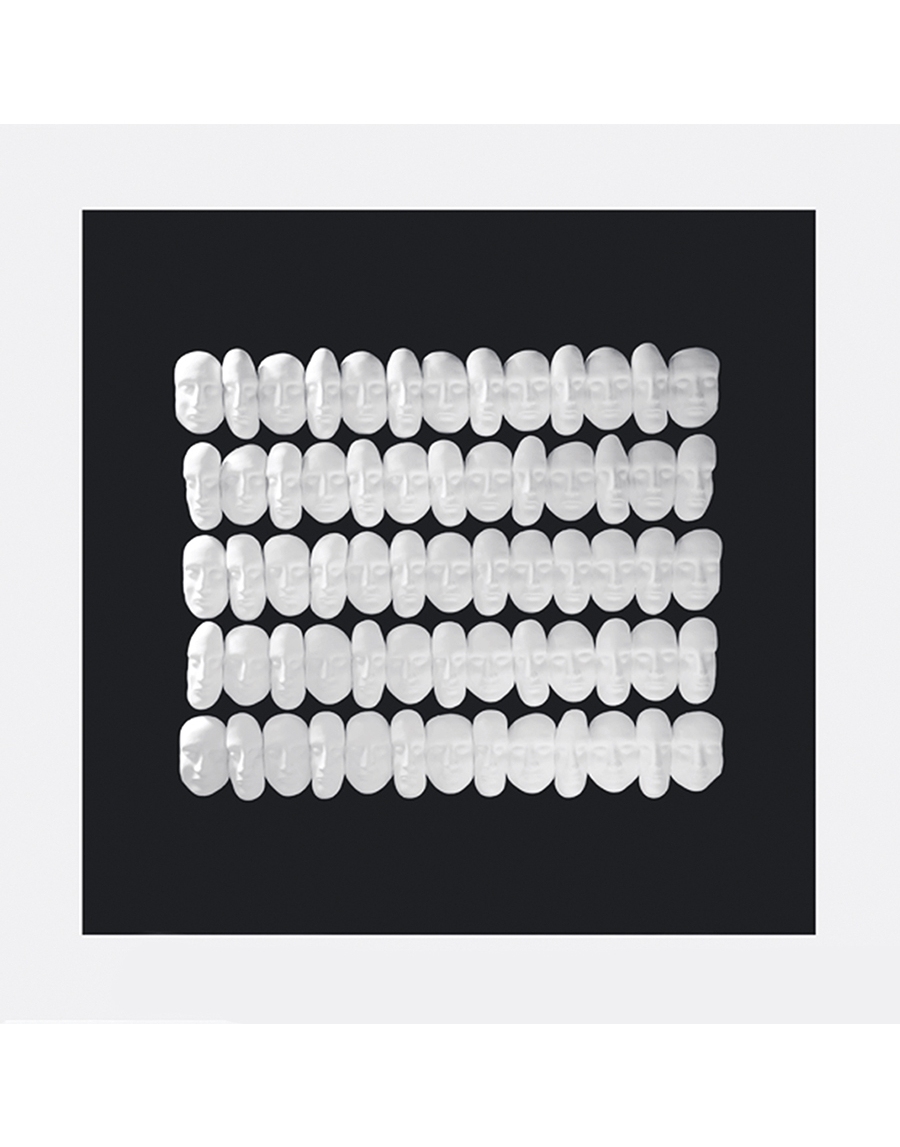 Contemplation of Black Square by VarrIng
The composition of the photo consists of a Black square with masks on a white background. This compositional decision forms an association of Malevich's "Black square" success in the viewer's mind, and most importantly, is a bright example of suprematism theory expression in photo art. The number of masks in each row coincides with a mystical number "13", and at first glance, it gives a hint to the most exigent viewers about disputable and mystic theories about "Black square" creation. It seems to viewers that they observe not only a black square but also their own reflection there. Their individual perception of "Black square" as a piece of art gives birth to different thoughts about "Black square". But unfinished Venetian masks are artistic forms in the shape of featureless figures of stiffened masks, which reflect the "spirit of suprematism". They have more power of expressiveness than geometrical suprematism has. The feeling of "non-existent desert", instant and eternity, in this work is performed as powerfully as in "Black" or "White" squares.
Over the years, VarrIng studied the work of Malevich, finding inspiration in the ideas promoted by the artist. This led to the creation of 'Contemplation of Black Square', a modern response to the subject of Suprematism and the works of artists like Malevich and Kandinsky. The photograph won a competition in a renowned Ukrainian gallery and was exhibited at an exhibition dedicated to Malevich's work.
VarrIng has always been dedicated to creating unique artistic images and improving processes or mechanisms. He believes in the importance of making a perfect contribution to the world of visual art. He communicates with his audience and collectors at exhibitions, in his studio, and through social media platforms like Instagram and Facebook. He also has his own website where he shares his work and ideas.
Future Plans and Goals
VarrIng has big plans for his art in the future. He aims to finalize drafts of photo sessions, learn new ones, and create new photography collections. He also plans to write a useful book for photographers, art managers, and collectors. In addition to photography, VarrIng is also interested in creating sculptures - installations. He also aims to complete the writing of a scientific paper on the topic 'Art photography' and defend the educational-scientific degree of Doctor of Philosophy in the specialty 'Fine art, decorative art, restoration'. He is currently engaged in the development of new IT products for authors selling art in limited quantities, conducting master classes on digital archival printing of photography and design of photos for exhibitions and for sale, and working on creating educational materials on this topic.
Overcoming Challenges
Like all artists, VarrIng has also faced challenges in his career. The biggest challenge for him has been to gain access to an audience that loves and appreciates art photography and art in general. His opportunities have been limited due to the ongoing war in his country. He had many plans for exhibitions in Europe and Canada, but they have been put on hold for now. Despite these challenges, VarrIng continues to work on overcoming this problem and is seeing small successes.
VarrIng's art stands out in the industry due to its originality, uniqueness of presentation of ideas, and honesty in relations with his collectors and fans. He continues to explore and push boundaries with his work, constantly seeking to present unique artistic images and create unique things. His art is interesting to work with digital photography, and he likes the medium format. Film photography, especially 6x17 panoramic format, 4x5 inch format. Now he is engaged in the development of his own sculptures - installations.